Next Daylight Meet
9:00 AM, Saturday, April 13th, Tehachapi, CA
Steampunk Café & Grill
20324 W Valley Blvd
Tehachapi, CA 93561
MAP


UPDATED: )
---
---
Daylight Division Spring Meet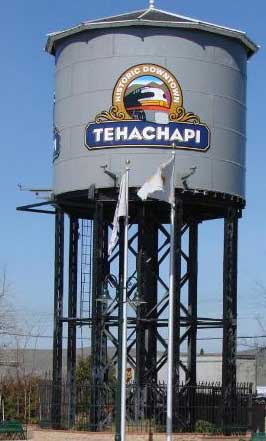 Kicking off the day at 9:00 AM will be a no-host breakfast at Steampunk Café & Grill, the venue for our meet. Don't let the name scare you. They are an old-school cafe serving traditional rib-sticking breakfasts. We'll be ordering from the menu.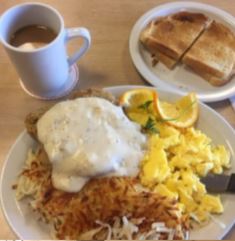 After breakfast, Neil Fernbaugh will be presenting his clinic, "Weathering with MAC Makeup" (See Clinics below for details.)
We will then conduct a very short business meeting, concluding by 1:00 PM so you can enjoy the model train show, the Tehachapi Depot Railroad Museum and other sights around Tehachapi. See Outside Activities below.
.
Registration is $4.00 for NMRA members, $5.00 for non-members.
Top of page
Clinics
Neil Fernbaugh - Weathering with MAC Makeup - This is a hands-on quick-and-dirty approach to weathering your rolling stock. We will be handing out rolling stock shells so that you can learn the weathering technique by actually weathering a car, instead of just watching a how-to video.
Top of page
Contests
Model: Maintenance of Way
Photo: Working on the Railroad
(See Contests webpage for the two-year schedule)
There will be favorite and judged model contests. The photo contest is a popular vote contest. Only NMRA members in good standing may enter the contests. Non-NMRA guests are encouraged to bring display-only models and photographs. Awards will be presented to the winners of each contest.
Please refer to the Daylight Division Contest Policies before entering contests.
There will be tables for display-only items, in addition to contest entries. Please bring whatever items (prototype, model or photograph) that you are especially proud of and would like to display for our enjoyment.
Top of page
Door Prizes & Auction
Donations of new, unused items for door prizes would be especially welcome.
Top of page
After Meeting Outside Activities
Tehachapi Loop Railroad Club – Model Train Show
Tehachapi Valley Parks & Recreation Aspen Builders Activity Center Inc., located at 410 West D Street, Tehachapi. (MAP) The show includes model railroad displays, raffle tickets for sale, and various vendor tables. The show hours are Saturday, 10:00 AM – 5:00 PM, and Sunday, 10:00 AM – 3:00 PM. And admission is FREE.


Tehachapi Depot Railroad Museum
Located at 101 W Tehachapi Blvd (MAP), this depot replaces the original depot, a type 23 depot originally built in 1904 by Southern Pacific, but destroyed by fire June 2008. It has been fully restored and is now operated as a museum by the Friends of the Tehachapi Depot.

The Tehachapi Depot Railroad Museum houses several large collections of historic railroad artifacts, including antique railroad maintenance equipment, signals and tools, dinnerware, signs and other railroadiana, plus stories and photographs of the men and women who built the railroad and whose lives were affected by it.

Open: Thursday through Monday — 11:00 AM to 4:00 PM.
The Tehachapi Loop
And of course, the World Famous Tehachapi Loop, a mecca for railfans from all over the world to enjoy some great prototype railroading. What would a trip to Kern County be without a visit to one of the most iconic railfanning destinations in the world — the Tehachapi Loop? And with all the rain we've received this year, the wildflowers will be in all their springtime glory for all of you to enjoy, which will add to your prototype enjoyment and photos. MAP
The World Famous Tehachapi Loop from the air


(Click photo for larger image)
Top of page
---
Future Meets
Tehachapi, April 13, 2019
August 2019 - TBA
November 2019 - TBA
Top of page
This page last updated: