San Francisco Bay Area
Layout Design & Operations
Weekend Meet
February 5 & 6, 2022
---
---
We're back at the Santa Clara Depot!
South Bay Historical Railroad Society
1005 Railroad Avenue
Santa Clara, CA
MAP
Welcome to the 2022 S.F. Bay Area Layout Design & Operations Meet!
This meet is open to ALL, regardless of club affiliation or membership. NMRA, PCR, LDSIG, or SBHRS membership is NOT required!
---
Saturday, February 5 - Virtual Layout Tours with owner interaction
Zoom meeting link will be used for great presentations and live interaction
Final schedule TBD but planning for 9:00 AM to 5:00 PM Pacific Standard Time
Layouts with California themes
Layouts of Bay Area expatriates
Virtual Layout Tours Saturday
Bill Jolitz - San Joaquin Shortline
Mike Jordan - Santa Maria Valley Industrial
Brian Moore (via Tony Thompson) - Guadalupe
SBHRS Club Updates
Jim Providenza - Santa Cruz Northern
Southern Pacific Donner Pass
Dave Houston - Rocklin
---
Sunday, February 6 - Clinics Day
In-Person event at the Historic Santa Clara Depot in Santa Clara, California AND virtually via a Zoom meeting
9:00 AM to 5:00 PM Pacific Standard Time
Clinics, panel discussions, and the traditional design challenge
Tentative Schedule for Sunday:
TIME
TOPIC
PRESENTER
8:00
ZOOM room opens
8:30
Registration & Opening Remarks
Seth Neumann, Chairman
Frank Markovich, MMR®, PCR President
9:00
Pink Lady Makeover
Jim Radkey - Local
10:00
Model railroad ops in a Covid and Post-Covid world
Local - Panel
11:00
Designing the Cal-P and Richmond Pacific from three time zones and 3,000 miles away
Steven Cox, Kitchener, Ontario - Remote
Presentation

(7.45 Mb)

Noon
Lunch Break / Birds of a Feather Discussions
1:15
Reefer Dispatching
Michael Jordan, St. Paul, Minnesota - Remote
2:15
Design Challenge (Details)
Mike O'Dorney, Moderator
3:30
Panel Discussion
Bruce Morden, Moderator
4:45
Closing Remarks
Seth Neumann
Panel Discussion
The concept for this discussion is "Why Did I Do It This Way," where we'll talk about some basic design considerations along the way toward a finished operating layout, including a smattering of operations thrown in related to design.
Panelists
---
Attendance Options
We continue our tradition of providing great content for a low cost. This is not a fundraising event. We remain committed to keeping the event as accessible to all as possible. In that spirit, in addition to our in-person meet, we are offering 2 virtual options as well.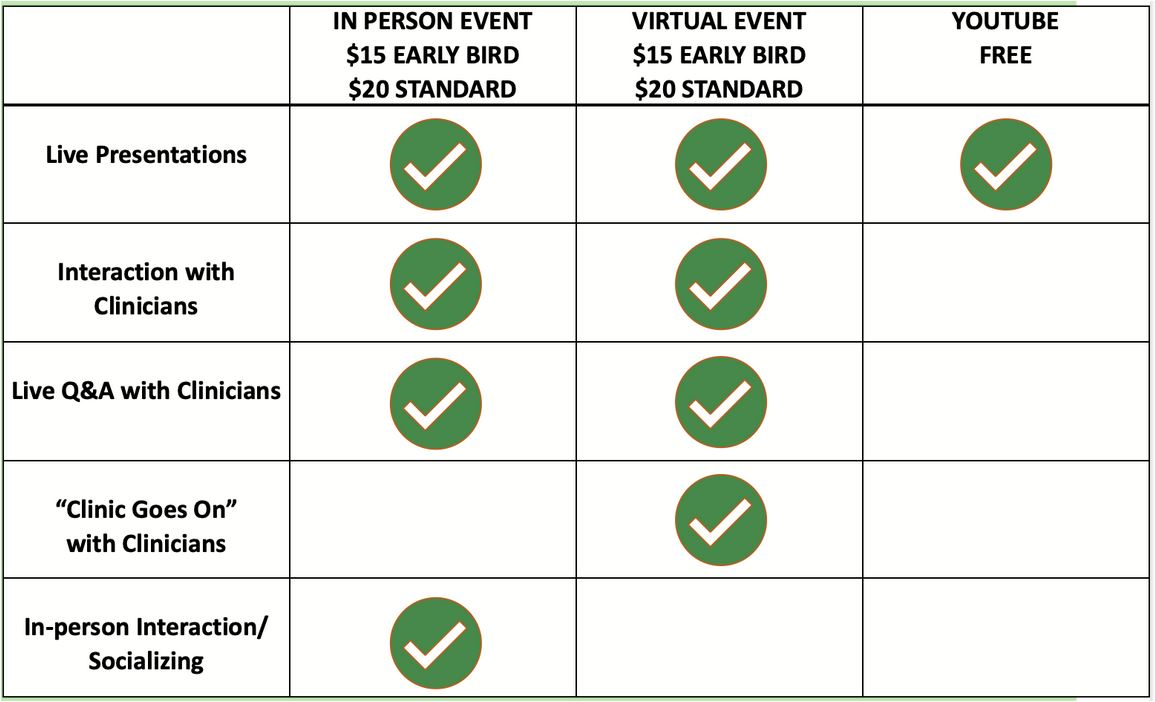 IMPORTANT!!! – You MUST register for the event with the email address you use for your Zoom log in.
In-person Attendance
CLICK HERE for a link to attend the Virtual Layout Tours on Saturday, February 5, and an e-ticket for admission to the in-person Clinics Day on Sunday, February 6, at the historic Santa Clara Depot.

Please note that the in-person event will be livestreamed to YouTube. Your attendance at this event is your consent to appear on YouTube.

Cost: $15.00 Early Bird Registration until 5:00 PM, Monday, January 24, 2022. After that, $20.00.
We will be conforming to Santa Clara County Public Health Directives on indoor meetings for Sunday's in-person meeting.
All in-person attendees need to be fully vaccinated, boosted, and masked.

If you cannot do that, please join one of our virtual options.

For more information, go to Santa Clara County Public Health Directives
Zoom Virtual Attendance
CLICK HERE for a Zoom link to attend the virtual Layout Tours on Saturday, February 5, and a Zoom link for the virtual Clinics Day on Sunday, February 6.

Cost: $15.00 Early Bird Registration until 5:00 PM, Monday, January 24, 2022. After that, $20.00.
YouTube
Watch both days' activities for FREE. Text chat with other YouTube viewers during the event. There will be no direct interaction with people at the event or on the virtual Zoom event.
I registered but how do I access the virtual event?
Follow the links emailed to you through our ticketing site (Eventbrite) to gain access to the Event page. If you have searched your emails for "Eventbrite" and "SIG Meet" and cannot find an email with the access link, please email Dave Adams dadamsc16@sbcglobal.net for assistance.
---
Track Planning & Layout Operations Consultations
As we've done in the past, we will again offer FREE layout design and operations consultations to meet attendees. If you are planning a layout, please have your "Givens & Druthers", maps, sketches, and other materials available as digital files to get a free consultation from group members! They can also help with questions about operating your layout, including how to get started. A link to sign up for a consultation will be found in your registration confirmation email.
Layout Planning and Ops consultation sessions will take place via Zoom at a time convenient for the volunteer consultant and the help-seeker outside of the scheduled Meet hours. The number of sessions offered may be limited by consultant availability and sign-ups close February 3, 2022.
---
Design Challenge
We've developed a great design challenge based on the Southern Pacific's Peninsula Division that focuses on shelf design layouts. Click here for more information about this year's design challenge. (PDF 792KB)
If you want to join the challenge, email Mike O'Dorney directly at modorney@aol.com. Submissions are due no later than Thursday, January 27, 2022.
This is not a lot of time and so we are looking for rough sketches, design thoughts, and operational concepts, not a finished ready-to-build design or operating scheme.
If you have questions regarding the Design Challenge, please let Mike know by email as soon as possible.
---
Contact Us
For more information about the meet, contact:
Seth Neumann
Phone: (415) 602-1510
e-mail: sneumann@pacbell.net
---
Links
Website for the January 30-31, 2021 SIG Meet
TSG Multimedia's video of Bay Area Meet 2019.
TSG video report of Live Crew Lounge Panel Discussion at 2020's meet (Starts at 0:49)
---
This page last updated:
Page maintained by: Dave Grenier, PCR Webmaster