Company Store
The Company Store is now closed!
Convention Car
The convention cars may now be ordered on the Northwestern Pacific Railroad Historical Society's website at www.nwprrhs.org/.
This year's convention car is a Northwestern Pacific 1900 series, USRA double-sheathed boxcar kit by Accurail, with six numbers available (each kit includes an NWP herald as a convention decal). The car numbers are 1901, 1912, 1923, 1948, 1973, and 1995, all exclusive to Enduring Rails 2018. Also available is a set of eleven renumber decals to expand your fleet.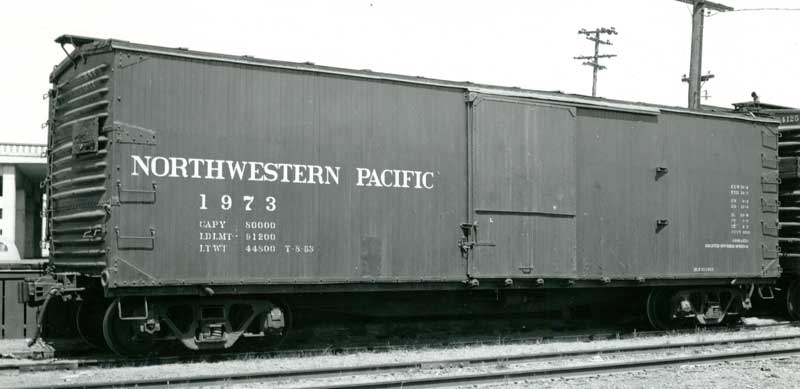 HO scale only
$25 each, $48 for set of 2, $92 for set of 4, $126 for set of 6
All prices include California sales tax where applicable.
Photo by Will Whittaker (NWPRRHS Archive Collection)
A single car is $25.00, a pair of cars is $48.00, a set of 4 cars is $92.00, and a set of 6 cars is $126.00. On purchases of less than 6 cars, we will choose the numbers. Sets of 6 will include one of each car number.
Dave Turner, Manager
This page last updated: