Convention Hotel Information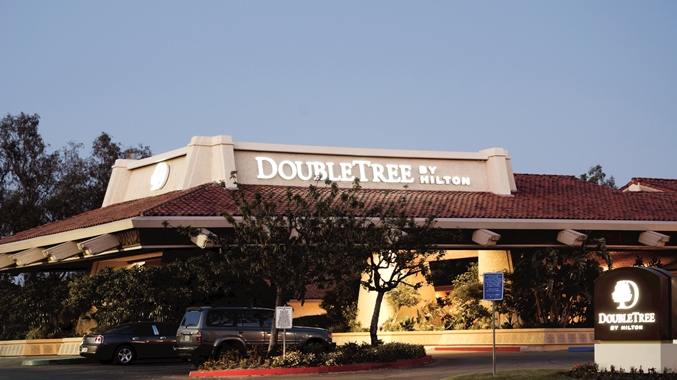 The Daylight Express 2017 Convention Hotel is the DoubleTree by Hilton Bakersfield, 3100 Camino Del Rio Court, Bakersfield, California. (MAP)
The convention special room rate is: $109.00 + tax
Now Accepting Reservations!
The DoubleTree by Hilton Bakersfield is now accepting reservations for the convention. Use the group code "NMRA" when calling the hotel at either (661) 426-7914, (661) 323-7111, or toll-free at (888) 779-4694. Regretfully, reservations cannot be made online at this time.
Why Should I Stay at the Convention Hotel?
It is important to note that the convention committee must commit to a block of rooms as the incentive to get access to all of the space needed for the clinics, contests, banquet and other events offered to convention attendees.
If we don't fill the room block as required, it will cost the convention a substantial additional amount. We priced the convention to keep it a low cost event for our attendees. Please help us ensure this low cost by staying at the convention hotel. We're sure that you will be pleased with your decision.
DoubleTree by Hilton Bakersfield
3100 Camino Del Rio Court
Bakersfield, CA 93308
Phone: (661) 426-7914 or (661) 323-7111
Toll-free: (888) 779-4694

Disclaimer
There may be a lower rate available if you prepay. Our research has indicated you may be able to save three or less dollars per night. That may save you a few dollars, but could potentially hurt PCR in that we need to make sure we get credit for those rooms. Please email me to let me know if you make reservation in this manner so we can get all rooms used by convention attendees included in our room pick-up.
This page last updated: